Customers are core to our existence as businesses. Without them, there is no business. I believe the best way to increase the value in your business is to increase your value to your customers.
When your customers buy from you, do they rave about you to their friends and want to purchase again?
Customer Journey Analysis
Tacit Business Services looks at all the ways you, your staff and business processes interact with your customers. Every one of these touch points is a moment of truth, where your customers make a decision how they feel about your business. We help you enhance these touch points to create exceptional customer purchase journeys and improve the value delivered to your business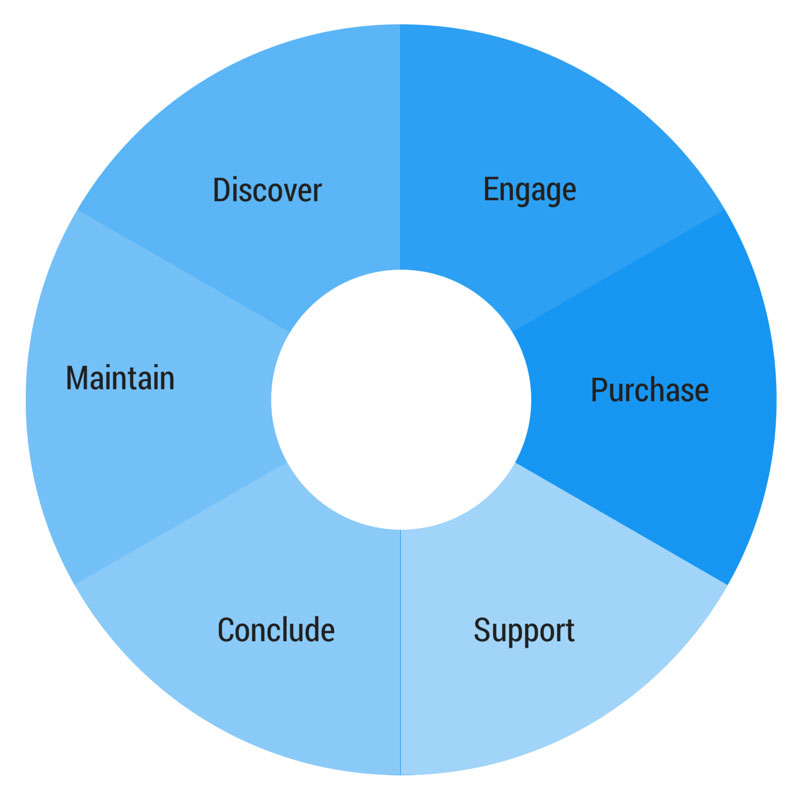 Discover
First impressions count. How does yours leave your client feeling about doing business with you?
Engage
Make it easy for clients find & receive high quality information that answers their questions.
Purchase
They want to buy. Create a seamless experience that gives them everything they need.
Support
Don't sell & forget. Follow up ensures issues solved become highlights of your service.
Conclude
The sale is done. Cap it off with exceptional closing service that will leave a lasting impression.
Maintain
Don't let leads vanish. Maintain an effective system to nurture leads & existing clients, cutting costs & saving time.
---
What does it include?
Requirements gathering
An initial discussion so I can gain an overview of what your customer journey looks like now and what you would like it to look like
Analysis
A Customer Purchase Journey Audit will be carried out, mapping all customer touch points within your business. We investigate what's working, what's not and why.
Recommendations
At the completion of your Customer Journey Analysis you will receive a comprehensive recommendations report containing:
details of the areas critical to the implementation of successful customer journeys
strategies to improve the customer journey at each phase
a plan to implement and manage  your improved customer purchase journey strategy
Follow up
Up to 2 further one hour consultations to review your audit report, discuss implementation options and support
Contact us to discuss a package to suit your business