My latest website design project went live recently. It is an informational site for a local Geelong company, Showerline Industries.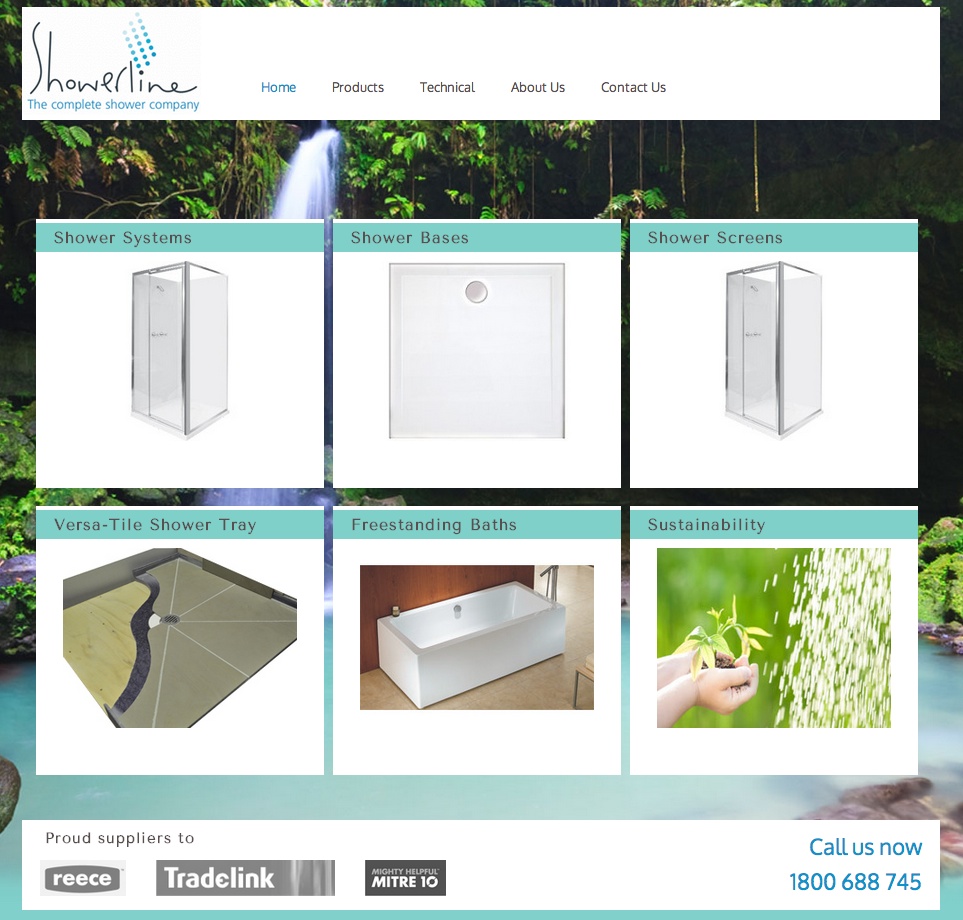 Showerline supplies freestanding baths, shower bases and shower screens to the wholesale market from their manufacturing facility in North Geelong.
Showerline wanted to update their existing site to showcase their product range in a fresh way, putting particular emphasis on their Australian made credentials and commitment to environmental sustainability.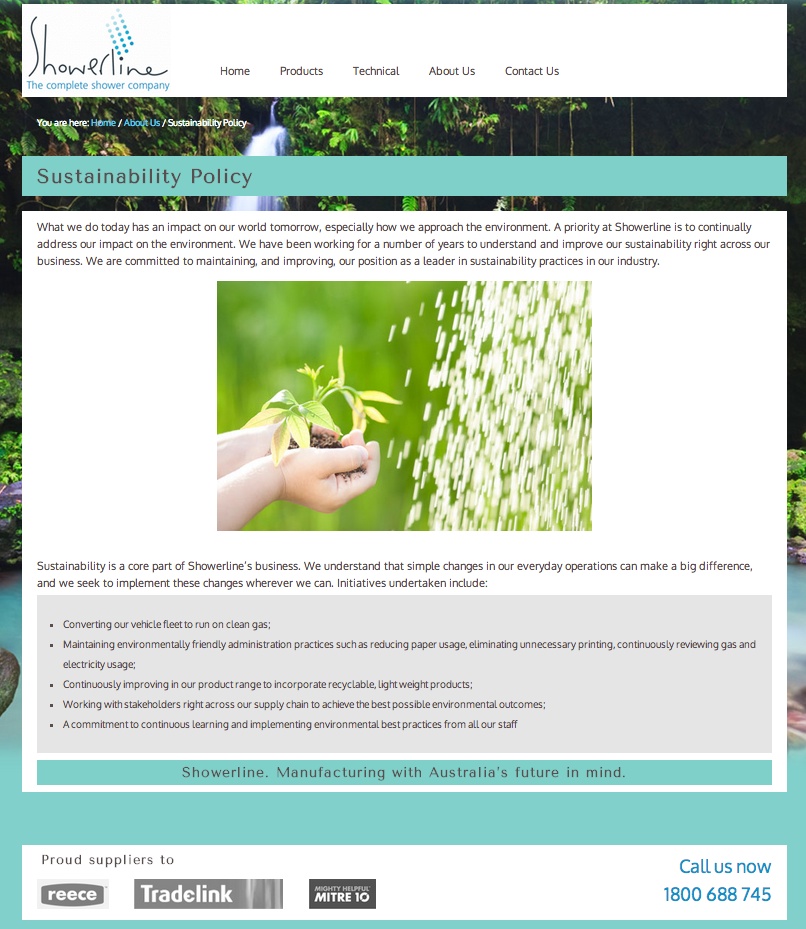 The redesigned site has a clean design with beautiful, fresh colours that compliment the Showerline logo. A full screen background image has been utilised reflecting the company's environmental awareness.
The site showcases Showerline's entire product range in an easy to navigate way with a feature image and description of each product as well as an image gallery. The product pages also include technical drawings for each variation available.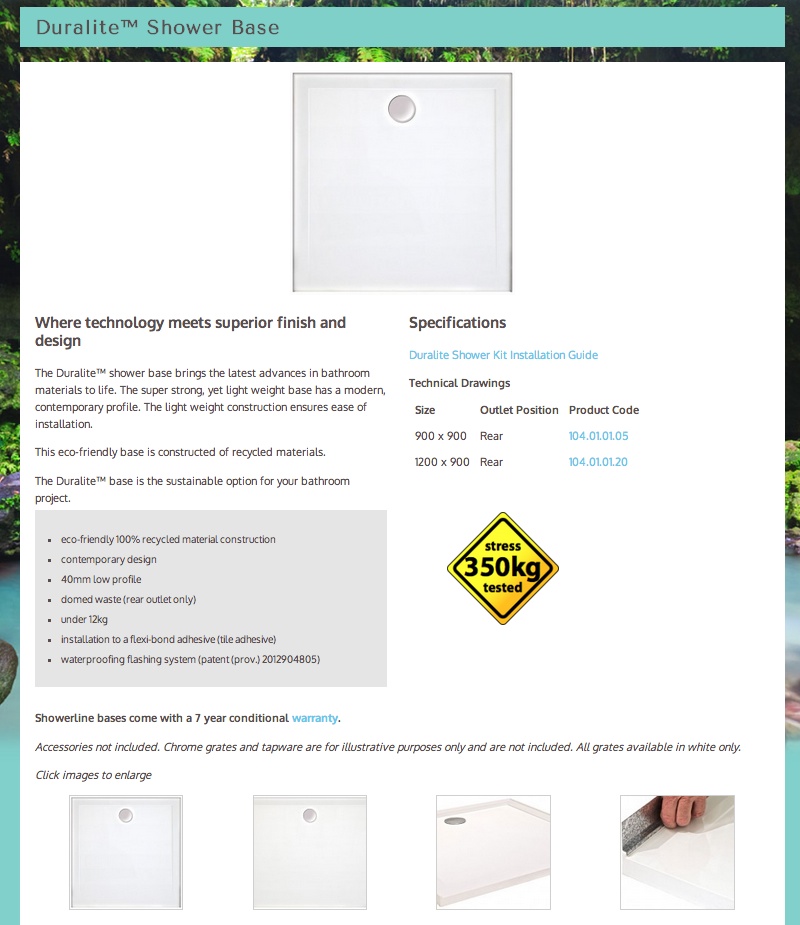 I migrated Showerline's website to WordPress as I find this is the most client friendly option. It gives companies the opportunity to manage their own content with minimal training, thus saving time and money in website maintenance. WordPress is also a very flexible option from a designers point of view. Win-win!
Congratulations on the launch of your new website, Showerline Industries.