I'm very excited to have recently completed my first "official" web design project. It was an ecommerce store design and setup for Elite Show Rider Clothing, which sells high quality horse riding gear. Like many new business ventures these days, Elite Show Rider Clothing doesn't have a bricks and mortar shopfront, so its online presence is vital to the business' success.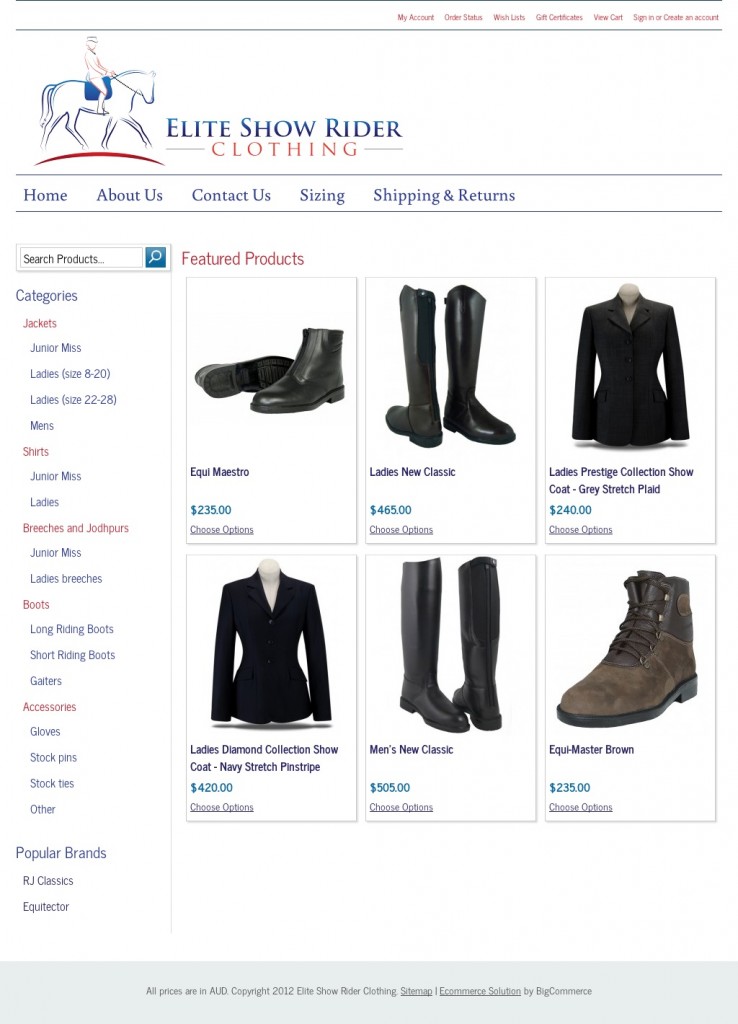 I worked closely with the business owner, Heather, to find her requirements including deciding on and purchasing a domain name. She wanted a clean and simple estore layout that reiterated the high quality of her products. Heather also wanted a solution that was easy to manage and gave her plenty of functionality to make the store easy for her customers to navigate and buy products.
We decided to build her estore on BigCommerce, which offers a great setup that makes the whole process a lot simpler. Functionality including integration with loads of applications, a simple to follow control panel, built in mobile compatibility and great SEO options are all important considerations that are available with BigCommerce.
Heather chose a template from the BigCommerce range, and I set about tweaking and changing the design to suit the image she wanted to portray. To speed up the process of getting the store "stocked" and to allow Heather to focus on working on her business, she also engaged Tacit Business Services to enter all the (100+) products.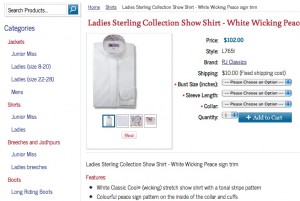 Congratulations on the launch of Elite Show Rider Clothing, Heather!