The internet gives us tools to manage our business that just weren't feasible for micro & small businesses not all that long ago. Gone are the days of small businesses relying solely on the local paper, radio & perhaps TV to reach their market or source services. Today we are a globally connected network with the most amazing resources at our fingertips. Even word of mouth has an exponentially greater reach than it used to thanks to the powers of social media.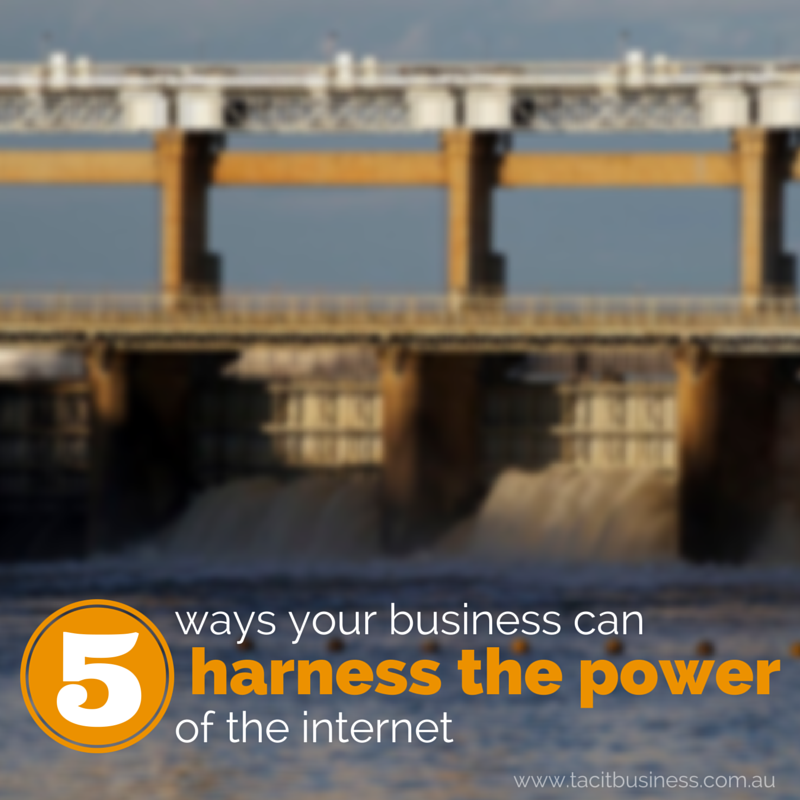 So how can you harness the power of the internet & get these tools working for you?
1. Email marketing
Email marketing is the online version of direct mail. It's a fantastic opportunity for businesses because people invite you to send them information. Having that direct access to someone's inbox is a great privilege & a great opportunity. And while you might be a regular social media participant with a great following or post great information to your blog, email is still the most powerful acquisition channel on the internet.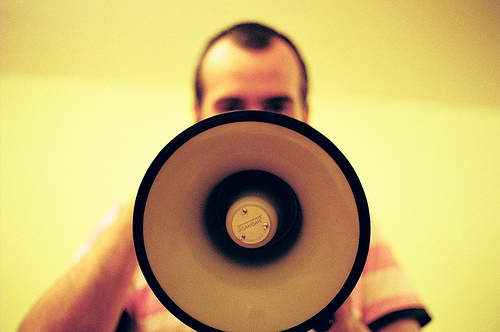 Email marketing also has the benefit of very detailed analytics. It's measurable. You can track who clicks on what, who deletes & some of who buys (depending on their purchase method). This allows you to hone your offers on the run, segment your audience & generally get more bang for your marketing buck.
Low cost (or free) email services like Mailchimp make it easy to start building your email list & creating a regular newsletter or other offer for your market.
2. Website
A website or online store is always open for business. No matter when someone is searching for a product or information, you can always be there. Customers spend more time online researching than ever before.
I see some businesses forgo their websites for social media but this is a risky move. Social media sites can & do change the rules. Facebook, for example, has changed it's algorithm so that businesses are seeing far less reach & engagement than previously. This means your well crafted Facebook post may only be seen by a very small fraction of your audience.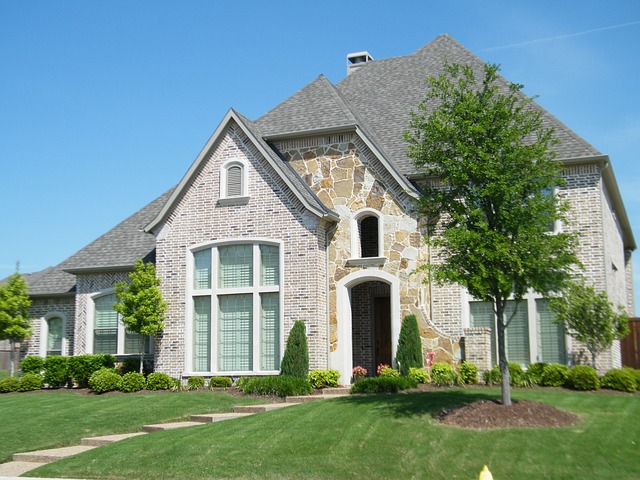 Your website is yours to run how you see fit. Provided you publish regular, useful information Google will smile upon your site in search engine results. However, the main benefit of building a helpful, informative website, succinctly put by Sue Cartwright from Communication Tree, is this:
@LeanneNelson In fact, it goes beyond content marketing. It's about authority building and gaining trust by mixing information with opinions

— Communication Tree (@CommTreePR) April 17, 2014
3. Community building
Community building iswhere social media shines. Besides the famous four – Facebook, Twitter, Google +, LinkedIn – there are a number of platforms to choose from, depending on where your ideal audience spends their time & your goals. Of course, your website & email marketing will also play a role in community building. Like on your website, consistency & usefulness are key in building your community with social media.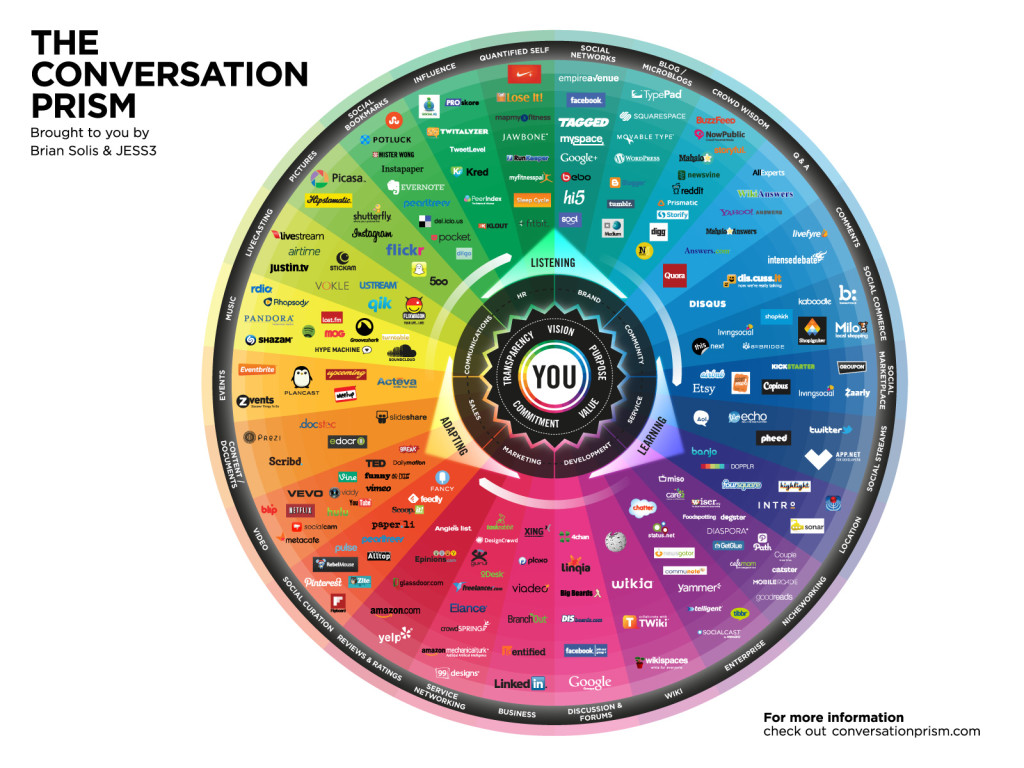 Before embarking on a social media free for all ensure you have a clear vision of what you want to achieve with your efforts. While posting to social media platforms is free, time is money for small businesses. Keep your time on social media effective.
4. Web conferences
Distance is no longer a barrier for having "face to face" meetings or attending seminars and conferences. Technology such as Skype, Google Hangouts and GoToMeeting make connecting accessible for everyone.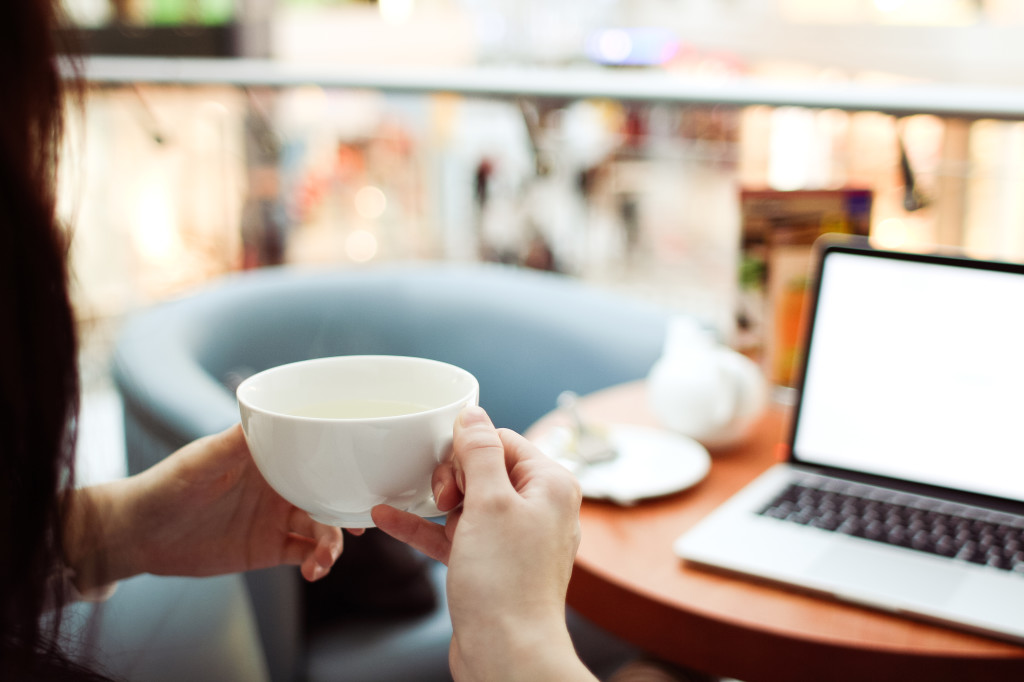 Online meeting technology eliminates geographic barriers. Small businesses are able to connect with consultants in other states, even countries. Managers can connect with staff in other branches. Trainers can host virtual classrooms with a worldwide audience. Small businesses can connect with markets previously out of their reach.
Prior to advancements in web conferencing technology the travel costs alone  would have been prohibitive for many small businesses. Added to that is the cost of accommodation, venue hire, allowances … The savings and benefits of web conferencing really add up.
5. Online apps and SaaS
It used to be that only the big boys could afford world class business software solutions. If you need to manage any sort of data in your business, chances are there is an online application or software as a service (SaaS) to do it:
The list goes on and on.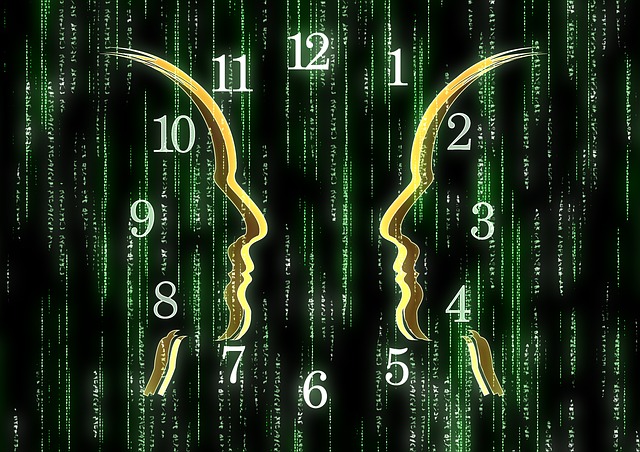 Users pay a monthly or yearly fee to use the application, meaning no hefty up front costs for software and hardware purchases. As the service is hosted there are no worries about carrying out application updates, or hiring IT staff to manage the programs.
---
This is not to say that every small business is suited, or inclined, to put the whole shebang online. There are benefits there to be had though, and it is absolutely worth the time to investigate how you can get a competitive advantage by harnessing the power of the internet.
What's one option you can investigate today to help you harness the power of the internet?