Business owners & managers are busy. We're also good at what we do! We have our ways of doing things that get the job done, and if it's not broken we don't have a lot of time to fix it. The problem is, what works for us isn't always working for our customers.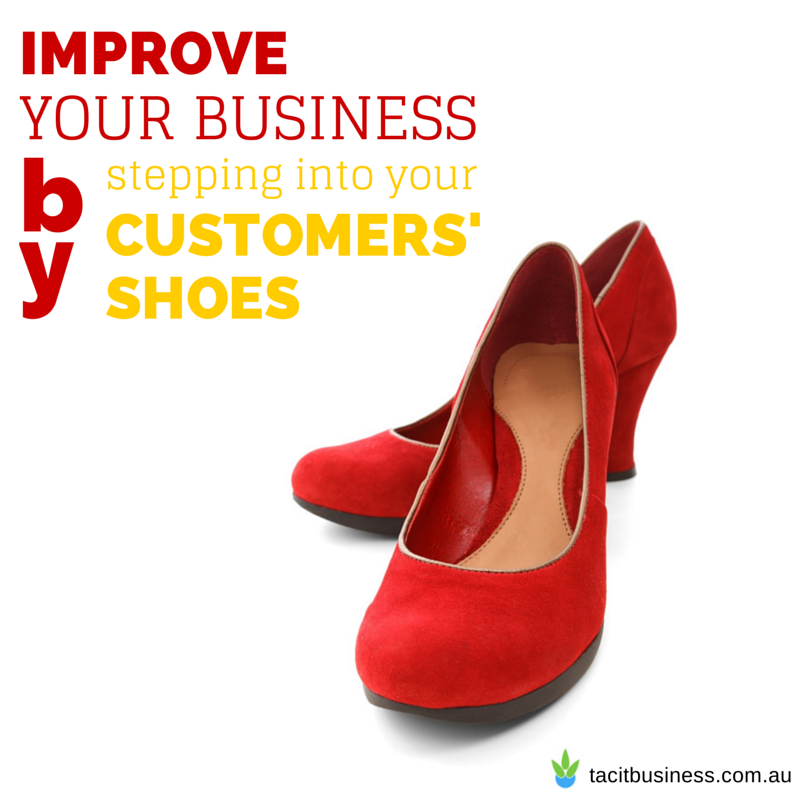 We become so familiar with what we do, we can make assumptions to fill the gaps, or not recognise where day-to-day processes are making life a little more difficult for customers.
The good news is, becoming a customer experience focused business doesn't have to be difficult. With a few guidelines, you can easily step into your customers' shoes and make them smile (we all love it when our customers smile, right?)
What's not working
We fill gaps, we make assumptions, we know how things work. But our customers don't. Therein lies the problem.
Let me give you a simple, all to common example.
Great Business Group Pty Ltd (trading as Brilliant Coaching) provides a coaching session to Meredith. Meredith is very satisfied with Brilliant Coaching's service & pays them a large fee by credit card. The payment goes into the Great Business Group Pty Ltd account and everyone is happy.
Then Meredith receives her credit card statement. There's a charge by a company she has never heard of before and she becomes concerned. She is really busy and doesn't have a chance to call the bank right away. She begins to worry that she might have to go through the rigmarole of cancelling her credit card. Some time later, Meredith wonders why the Brilliant Coaching charge hasn't showed up on her statement.
After the expenditure of much mental energy and some investigative Googling, Meredith finally puts the pieces of the jigsaw together, realising that Brilliant Coaching is, in fact, Great Business Group Pty Ltd. All the while, Great Business Group Pty Ltd is oblivious to Meredith's plight, because they know that they are the same entity as Brilliant Coaching.
The great service provided by Brilliant Coaching has been soured by making Meredith work to resolve an issue unnecessarily.
While this might not seem like a huge problem, on average it only takes around 5 of these types of issues to lose a customer. Not many, is it?
Step into your customers' shoes to create a journey map
Spending an little time in your customers' shoes can yield great rewards in terms of improving the customer purchase journey and your own systems. The easiest way to do this is choose a single customer goal, such as purchasing a coffee, and map it out as if you were the customer.
During the mapping process, don't make assumptions based on what you know about your company. You're the customer, remember! As your map grows, you'll begin to see each of the interactions, or touch points, your customer has with your company and the impact they have. Some will be small, some will be large. Some will be great, some will need improvement.
This short video is a great crash course in journey mapping.
Journey Map from Stanford d.school on Vimeo.
Journey maps will differ for different customer personas. For example, the executive rushing to buy coffee on his morning commute will have a different journey map to the mum and two kids coming in for a morning snack.
Making a start on just a single one will reveal a lot about your business. You will have a clearer idea about the significant moments in your customer purchase journeys and how each of the steps along the way can influence your customer's perception of your business. Then the opportunities start to flow: where to improve, what to emphasise, what to change.
Little things can make a difference, but only if you know about them!
Take action!
What's the first customer goal can you journey map for your business?