This week's happenings across my Twitter, Facebook & Feedly streams that caught my eye.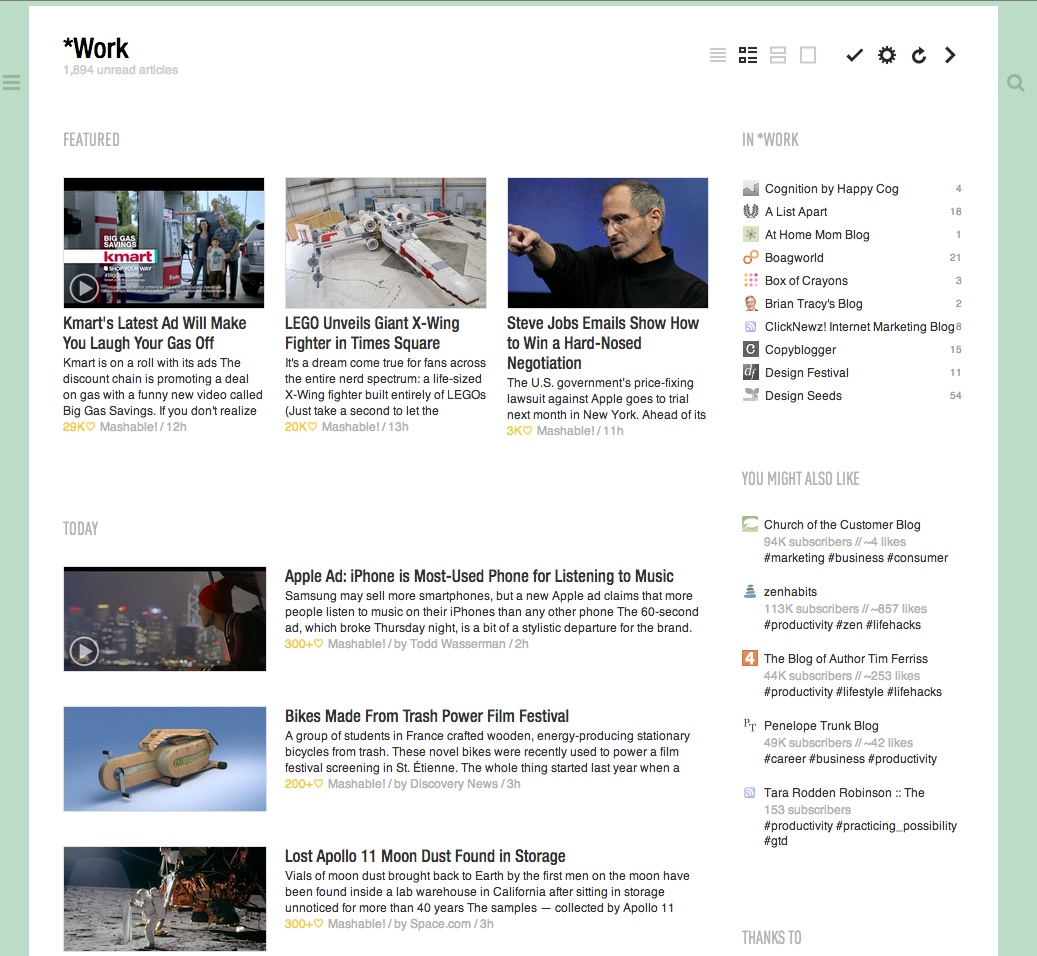 via Havard Business Review
Surfing is the key according to Peter Bregman. But don't worry. You don't actually need to get wet, or even go anywhere near the beach get this antidote.
via Mashable
The good things we can do with computers are just astounding. What's even more astounding is the age of some of these kids doing these good things. Stories like this never cease to uplift me.
via Social Media Examiner
According to a recent survey by Social Media Examiner, many businesses are looking to increase their blogging activities in the future. This is a grea
t little how-to for achieving some real results from your blogging efforts.
via Inc.
As a little add-on to my email management tips earlier this week: Is email free Friday, better than casual Friday? What do you think? I hadn't heard of email free days before, but I like the idea! Margaret Heffernan reports on the successes some (large) companies are having with email free days.